Two female 12th graders, Nguyen Cao Hoai Thanh and Le Bui Huong Nhu, have created biodegradable bags made of natural materials.
They attend Tam Giang High School in Thua Thien-Hue province.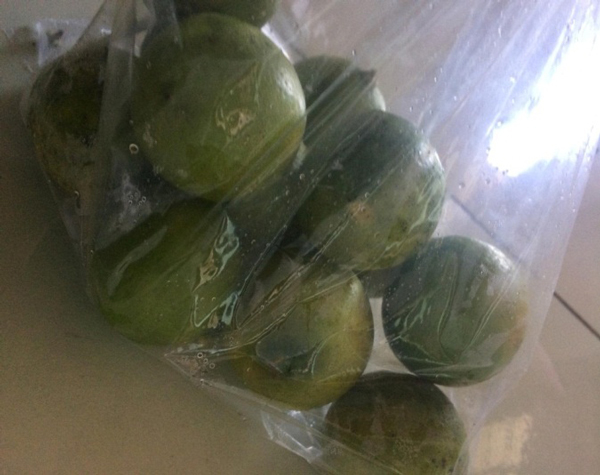 The two girls decided that they would make a product which is as convenient and cheap as a plastic bag but safer for the environment.

Paper bags, or bags made of corn flour, tapioca, bioplastics and potato already exist. However, each still has weak points and all have high production costs.
Thanh and Nhu decided that the material for the bag should be Agar powder, which is cheap, environmentally friendly and safe.
The two students carried out experiments before finding the optimal formula using Agar and gelatin powder.

The former is derived from plants used for food processing, while gelatin extracted from collagen is found in bones and skin of animals such as pig skin or in plant collagen such as red algae and fruits. Gelatin is used widely in the food, pharmaceutical and cosmetic industries.

The two ingredients are mixed with the ratio of 5 grams of Agar powder and 10 grams of gelatin powder to 400 ml of water.
The mixture is boiled and the temperature cooled to about 50°C. After that, the bag making mold is coated with the mixture. After 24 hours, when the mixture dries, it is removed abd Agar liquid is used to stick the two layers together to create a bag.

Agar bags were tested in many different conditions: in low temperature from zero to minus 10oC, in cool conditions 1.7-5oC, and in room temperature. The bag was used to contain dry food for one week and its quality remained unchanged.

When burned, the bag turns into ash with no smell.
Source: vietnamnet.vn